Key Duplication
It is important to always have a backup key to prevent inconvenience and save your time and money when your original set of keys is misplaced, stolen, or broken. No matter what the reason you need a spare key, we can help. We specialize in creating all types of duplicate keys, including standard metal keys, high-security keys, skeleton keys, antique keys, chip keys, and transponder keys.
Whether you need a duplicate key for your entry door, safe, or mailbox, we can create as many as OEM-standard copies you need even when the original key is not in your possession. We have state-of-the-art key duplication machines that enable us to duplicate even the most unique and complicated keys in a matter of minutes without compromising the integrity of the lock.
We go above and beyond to make sure that every key is cut with ultimate accuracy and perfection so that it fits the lock right the first time around and works efficiently for many years to come. We carry hundreds of keys blanks for virtually every lock in existence and can create the duplicate key you need right on the spot.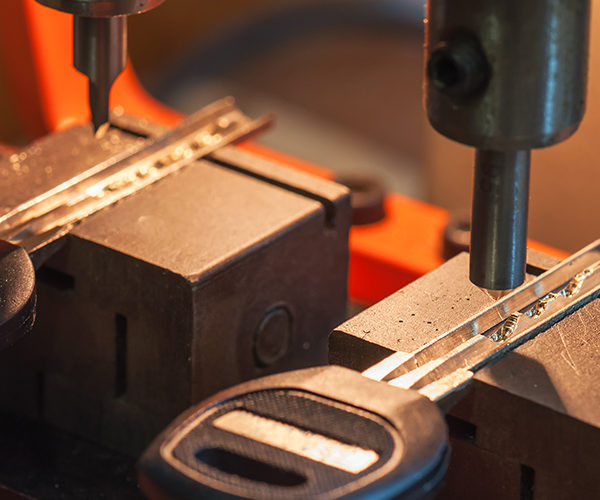 Best Key Duplication Services In Los Angeles
We offer a full spectrum of key duplication services, including but not limited to;
Standard House Key Duplication
Mailbox Key Duplication
Safe Key Duplication
Vault Key Duplication
File Cabinet Key Duplication
Desk Key Duplication
How Much Does It Cost To Duplicate A Key?
The cost of a duplicate key may vary depending on a number of factors, including its type, where it is made, and the type of duplication machine that is used. Therefore, it is hard to predict the exact price of the duplicate key you need until you have a locksmith with you.
We will provide you the estimated cost of the service and proceed to work only after you give us the go-ahead.
How Long Does It Take To Create A Copy Of A Key?
We usually duplicate a standard key in 10-15 minutes. Duplicating a smart and transponder key, however, can take up to 25 minutes.
Request A Service
No matter what type of key duplicate you need, do not trust an amateur and turn to Safe Service Locksmith Pacoima for a quality and efficient service.
Give us a call at (818) 812-1141 to discuss your key duplication needs with our experts